HOME DECOR
bring your style to life with home decor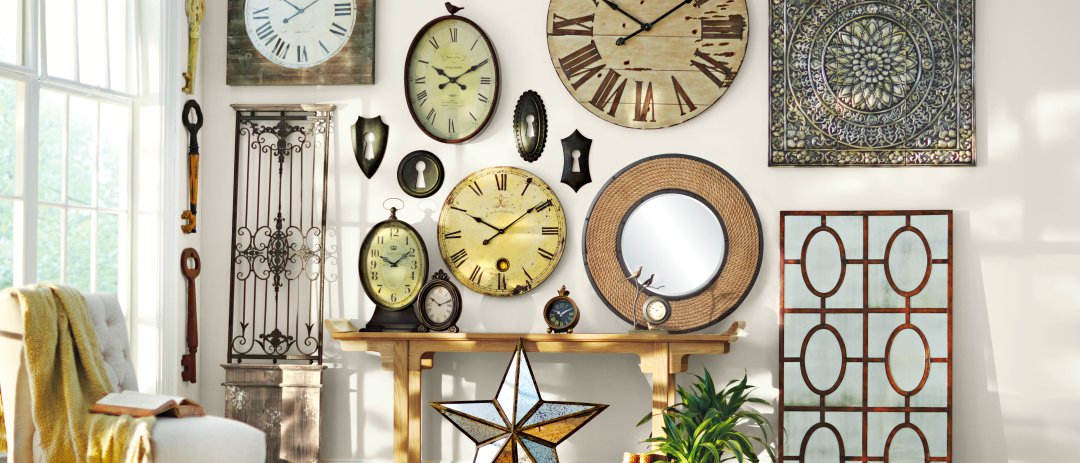 The furniture and floor rugs in a room offer a decorating framework; flesh out the look with home decor and home decor outlet items. By adding a few decor pieces here and there, you can create a warm, welcoming look that captures your personality. It's also easy to refresh your style season to season or year to year simply by changing out a few pieces.

When choosing your home decorations, try to stick to a general style theme and color palette. This way, you can pick pieces of different shapes, textures, size and design while maintaining a cohesive feel.

Your walls are a great place to start decorating. Adorn them with unframed or framed art, wall sculptures, wooden signs, tapestries and wall mirrors. Fill a focal wall with wallpaper. Use decorative picture frames to put your memories on display. Augment your windows with window film or art glass, or try custom blinds and shades.

Create coziness without costly renovations by using home accessories like room dividers and fireplaces. Flank a doorway or fireplace with topiaries or statues. Decorative boxes, candle holders, vases, clocks and trays all offer elegant touches for your tables and shelves. Plant stands let you build an indoor garden. Pillows and throws dress up any sofa or chair.

Carry your decorating concept over to your dinnerware. Find dishes, flatware and glasses that will beautify your table, and augment them with table linens and serving dishes.

In the end, home decor is all about you and your family. Whether you go for a traditional or modern look, choose pieces that speak to your passions and create spaces that make you happy.